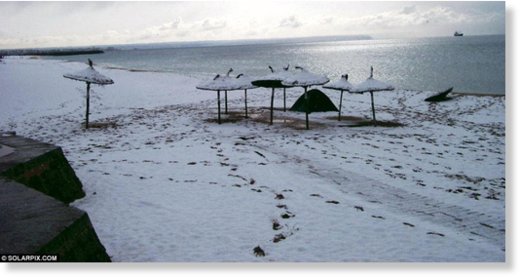 Brits who headed to Europe this week in search of some winter sun were in for a nasty surprise as a snow storm swept across the continent and
Spain experienced its heaviest snowfall in 35 years.
The usually sun-drenched holiday destinations in Germany, Croatia, Italy, Corsica and Serbia are all feeling the chill thanks to the freak cold snap.
Beaches at numerous coastal resorts - where tourists flock to escape the British weather - have been wiped out by freak snow storms.
But the cold weather didn't stop Orthodox Russian Christians taking cold dips in freezing temperatures as part of a celebration of the Epiphany.