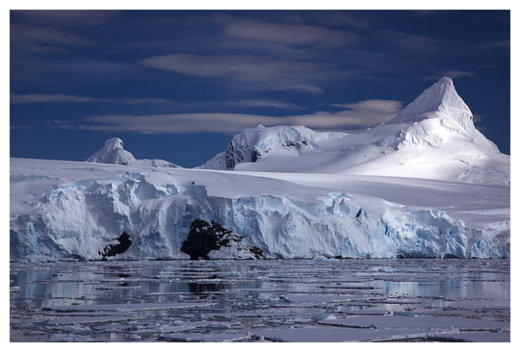 The "fastest warming place" on Planet Earth wasn't warming.
A new Antarctic study wipes out 20 years of panic about the West Antarctic Peninsula. All these years while people were
crying about penguins
, it turns out that the place was
cooling rather than warming.
Mankind has emitting a third of all its "CO2-pollution" ever
from 1998, and there was "no discernible" effect on Antarctica. Indeed, the study quietly finds that even the bigger longer warming that has happened in the last century was not "unprecedented" in the last 2000 years.
In the last decade as this cooling trend was happening in the real world - in the media, the same spot was being described as "one of the fastest warming places on Earth":
The Antarctic Peninsula is one of the fastest-warming places on Earth, NBC, 2013

West Antarctic Ice Sheet warming twice earlier estimate, BBC, 2012
And this sort of news has been going on for years. This was "big deal" once-in-2000 year type stuff:
UK scientists say parts of Antarctica have recently been warming much faster than most of the rest of the Earth. They believe the warming is probably without parallel for nearly two thousand years. - BBC, 2001
But the news in 2016 was a bit of a bomb, prone to being misinterpreted, so the PR Team was pre-armed with excuses, from the first line of the scientific abstract which pretty much says that the peninsula still was one of the fastest warming places on Earth (if you look at warming from 1950 and ignore the last 20 years the study is studying). Great opening line. The abstract also mentions that the Antarctic peninsula is only 1% of the Antarctic (though no one seems to mention that when it was melting).