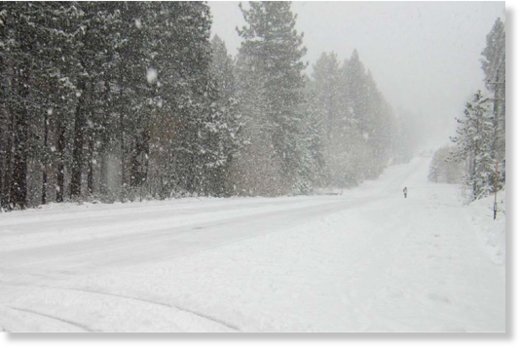 The coldest and most widespread blast of arctic air so far this season will spread across the majority of the United States this week.
Frigid air from the depths of the Arctic will plunge into the United States as the jet stream (a fast-river of air along which storms travel) drops southward.

The coldest days of next week will yield highs and lows generally 10-20 degrees Fahrenheit below normal from the Northwest to the Gulf and East coasts.
Departures from normal highs will even approach 30 degrees in Billings, Montana, and Denver, Colorado.
The arctic blast will first began to chill the Northwest this weekend, where pockets of snow and freezing conditions made some roads slippery.
The northern Rockies and northern Plains will face multiple days of highs in the single digits and teens. Subfreezing highs will then spread to the central Plains, Great Lakes and interior Northeast.
"Afternoon high temperatures in cities like Kansas City and St. Louis will only be in the 20s late in the week, while some places in the Dakotas may have a day or two where the temperature does not even get above zero," AccuWeather Meteorologist Brian Thompson said.