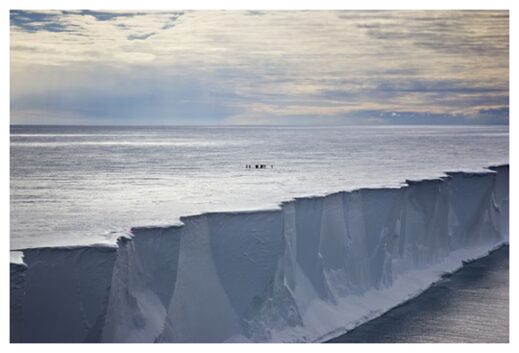 A chance find of an unstudied Antarctic sediment core has led University of Otago researchers to flip our understanding of how often ice ages occurred in Antarctica.
Lead author Dr Christian Ohneiser, of the Department of Geology,
says it turns out they were much more frequent than previously assumed.
"Until this research, it was common knowledge that over the last million years global ice volume, which includes Antarctica's ice sheets, expanded and retreated every 100,000 years.
"However,
this research shows they actually advanced and retreated much more often - every 41,000 years
- until at least 400,000 years ago," he says.
The study, published in
Nature Geosciences
, came about after Dr Ohneiser sampled a sediment core from the Ross Sea for a different project which was designed to reconstruct the retreat of the Ross Ice Shelf after the last ice age.
"The 6.2 metre core was recovered in 2003 and placed in an archive in the US, but was not studied further. I sampled it because I was expecting the core to have a record spanning the last 10,000 or so years.
"I conducted a paleomagnetic analysis on the core, which reconstructs changes in the earth's magnetic field, and found a magnetic reversal showing it was much older and had a record spanning more than 1 million years."
Sedimentary and magnetic mineral indicators enabled Dr Ohneiser to reconstruct how big the Ross Ice Shelf, and the West Antarctic Ice Sheet which feeds the shelf, were.