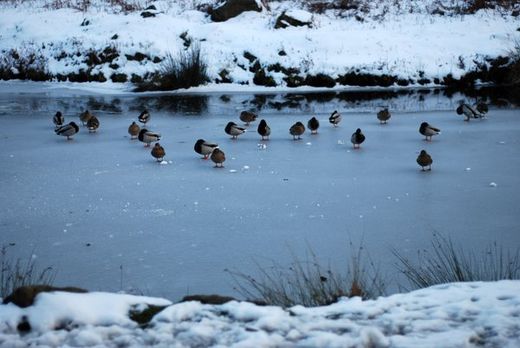 "This duck die-off has been unprecedented. Biologists who've been here for 35 years have never seen anything like this," says Wildlife Biologist Connie Adams of the New York Department of Environmental Conservation.
The Western New York region is bearing witness to a quiet but devastating ecological disaster. The harsh and seemingly endless winter has been the root cause of death for thousands of ducks, from Rochester to the Niagara River.
Adams says, "
This has never been documented in the past. ... As cold as people believe the winter has been, it has in fact been that cold because it's verified by the fact that this abundant wildlife population cannot survive... this winter."
The massive die-off first was noticed by local birders in mid-January. Adams tells 2 The Outdoors that when the NYDEC went out to investigate the situation had already reached a serious stage.