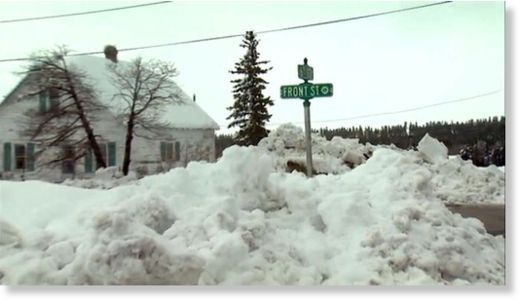 Approximately 3,600 customers in Park County were without power because of Tuesday's snowfall.

Both Xcel Energy and the Intermountain Rural Electric Association each had about 1,800 customers without power Tuesday afternoon.
The customers without power live in Alma, Fairplay, Como, and the Grant areas in Park County.
IREA said the heavy, wet snow loaded on power lines and brought them down along with some tree limbs. Some of those branches fell on power lines and brought them down.
More than a foot of snow has fallen in Fairplay since Monday. Some places have received up to 14 inches.
Additional IREA crews are working to make repairs to restore power to all customers. There is no estimate on when power will be restored.
Xcel crews were also out Tuesday afternoon trying to fix dozens of problem areas.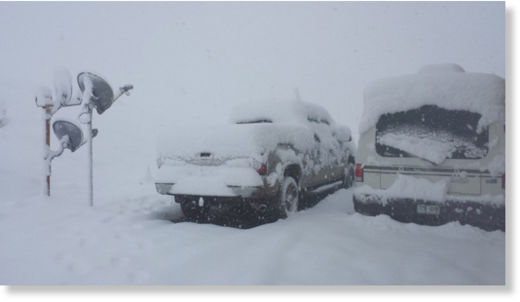 A number of Fairplay residents told CBS4 they've haven't seen a storm this big this late in the season.
"Not this late. It was unusual to say the least. What we usually call white rain turned into a blizzard," Fairplay resident Leesa DeBaun said. "People are saying they're so tired of this and most of the people I talk with have been here for years and years. They're ready for at least the sun to come out and get a little green."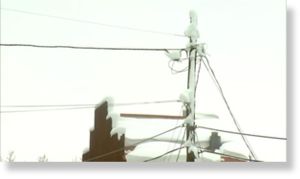 "I think it's absolutely crazy. Welcome to spring, spring time in the Rockies." Fairplay resident Pinki Flowers said. "When we woke up we had about a foot and a half."
Keith Pershing has lived in Fairplay for 65 years and doesn't remember a storm quite like this.
"In all the times I've seen here this normally doesn't happen
. I've seen it happen in April or early April, but not May," Pershing said.
Because of the snowfall, Fairplay's big Memorial Day Weekend Old West Days festivities have been postponed until the July 4 weekend.
The concern for some residents moving forward is what's going to happen when the wet snow melts. It's already pooling up in some areas. Not only will there be a significant amount of water when it melts, but also the potential for it to freeze overnight is likely and that could cause even more flooding issues.