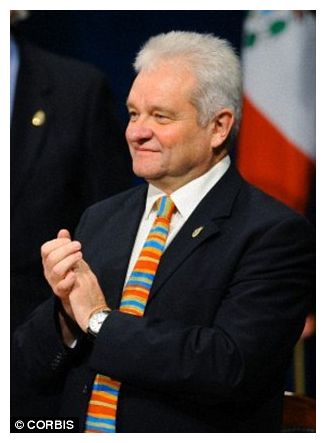 He's the new President of the British Science Association (I bet they are loving this media coverage) and has decided to move on from the old technique of debating scientific points on their merits. It's too slow (especially if you don't have... evidence).
Instead he's going with retro-science -
Do you believe, sinner?
It's so retro, it's retro-the-renaissance.
From
The Daily Mail, UK

Politicians who do not believe in climate change should be 'crushed and buried', according to the new president of the British Science Association.
How much belief is enough, I wonder, to avoid the crushing? If a politician believed in the greenhouse theory but not the catastrophe, is that half crushed, or do we skip the squishing and go straight for the burying?