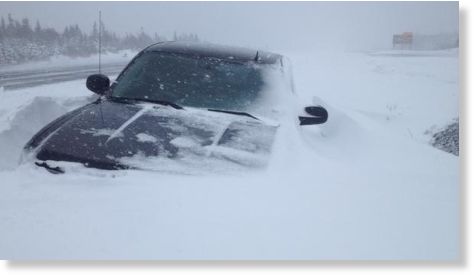 Snow delays airline, bus and ferry travel, St. John's cancels garbage collection, MUN closed for day
A March blizzard hammered most of Newfoundland Monday morning, on a day when most schools and many offices were already closed for the St. Patrick's Day holiday.
RCMP and the Department of Transportation and Works were advising drivers to stay off most of the province's roads and highways, with conditions deteriorating due to the heavy snow and strong winds.
In western Newfoundland, two vehicles were reported to be stranded on Route 480, also known as the Burgeo Road. RCMP said they tried to reach the drivers but had to turn back, given zero visibility and heavy blowing and drifting snow. Further attempts will be made when the weather improves.