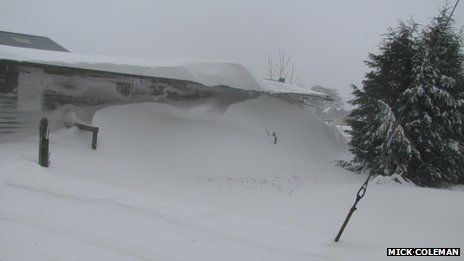 Two landlords trapped in their pubs by snow - one of them for five days - are among Derbyshire traders counting the cost of the Easter blizzard.
Areas of the Peak District suffered snow drifts of up to 20ft (6m), blocking roads and buildings.
One pub and caravan site estimates it lost £10,000 over Easter because of the weather while another owner had to use a coal shovel to dig himself out.