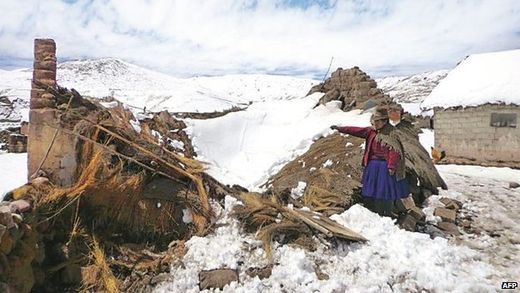 Unusually cold weather and snow in parts of South America have affected thousands of people in several countries.
The cold spell has killed at least seven people in Peru, four in Bolivia and two in Paraguay.
In the latter, the authorities blamed the weather for the death of more than 5,000 cattle too.
Weather forecasters say a cold front from Antarctica entered the region almost a week ago.
On Friday, the Peruvian deputy education minister, Martin Vegas, said schools were closed in 43 provinces in 10 regions.