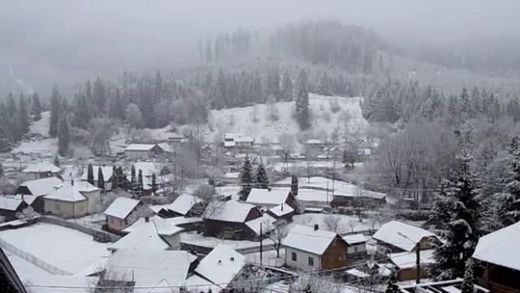 Winter in April - In some places the snow measures 30 cm (12 inches).
(Google translate) - Just days before Easter , on April 14, it snowed like at Christmas. - road workers were out working just like in a regular month of winter !
Romania was under code yellow alert for snow and rain in 12 districts in the country !
Everyone hoped the snow would pass quickly, but on Friday it began snowing again, dumping 10 cm of snow on Predeal .
Tourist : "I got winter in the mountains, we came to leave for the summer and winter. I'm not ready , I had to change the tires.... two days of rain and sunny spring and summer and then two days - yesterday and today - two authentic winter days .