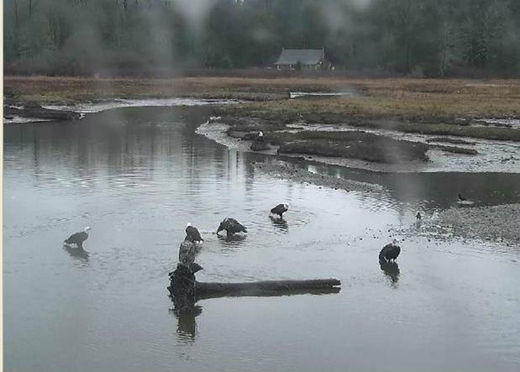 The eagles have landed
in droves
at Goldstream Provincial Park.
"Every year we have the eagles that come after the salmon run but this year there seems to be more than previous years," said park naturalist Bre Robinson.
The flock has more than doubled from the
65 last year to 158 counted today
(Dec. 12).
They scan the park with binoculars as a head count,
but figure there's even more.