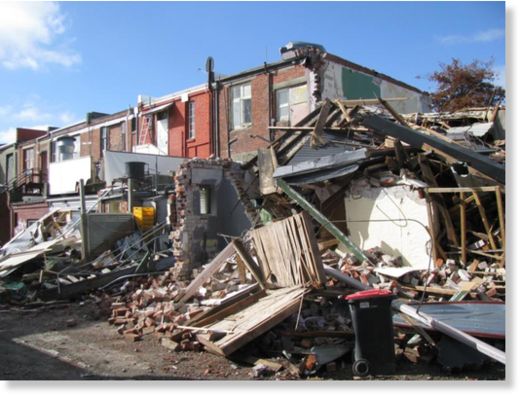 A series of aftershocks woke a number of Christchurch residents in the early hours of Sunday 15th May, 2011.
Aftershocks continue to rattle Christchurch on a daily basis with 7 occurring between 4pm on the 14th May and 3pm on the 15th May. Some of these shocks relate to the 7.1 September 2010 earthquake and others to the 6.3 February 2011 earthquake.
Aftershocks on the 15th May 2011
According to the
Geonet website
, Christchurch was shaken by 3 large aftershocks between 1am and 3am on Sunday 15th May.
The first was a 4.0 magnitude centered near Springston.
This aftershock was close to the area of the September 2010 earthquake.
The second and third aftershocks measured 4.6 and 4.0 and both were in the ocean off the East Coast.
They were centered just over 20 kilometers from Cathedral Square in Christchurch central.
These aftershocks disturbed many people's sleep and Facebook comments reported that frightened children ran and climbed into bed with parents. Other people described the tremors as a good shake and shudder. One person said their windows rattled and there was also a comment about chairs on wheels moving.