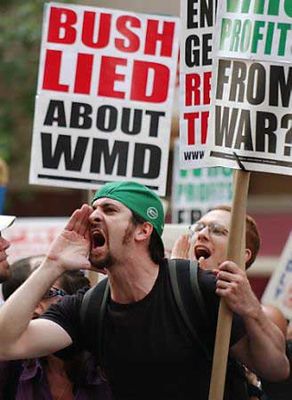 Oprah calls out a liar on corporate TV. Could it be her flames were meant for someone else?
The headlines of the corporate media in the US have been full of stories of another liar in recent days. The man's name is James Frey and his lies were contained in a book that he claimed was based on his life. Oprah Winfrey gave the book a recommendation, and that's when things went south. It came out that Mr. Frey had stretched the truth a bit in recounting some of the events in his past. He'd lied.
Well, poor Oprah went ballistic, and she called Mr. Frey back onto her show to give him a
piece of her mind
. She felt duped, and she had he courage to call out Mr. Frey on her show, an act so courageous that the pundits made certain it became headline material...for some book that will be forgotten in a year. Simply because he made her look bad. Poor Oprah's ego couldn't take it, and she had to set the record straight.