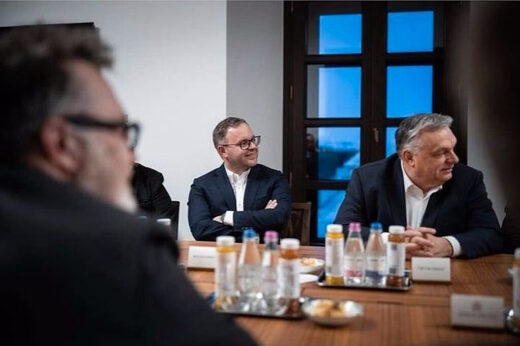 Notes from a candid session with the antiwar Hungarian prime minister, who warns this conflict could easily get much worse
It happened again. This evening was the third time I've been in a small group session with Hungarian Prime Minister Viktor Orban. I told the visiting journalists and publishers that they were going to be blown away by this guy, because they're not going to believe how different he is from the way he is portrayed in the Western media. He's sharp, funny, brilliant, and completely confident.
He's not hovered over by press aides, and he doesn't guard his words to the point where he says nothing but mush. He's really interesting.
As I told the folks I talked to before hand, at the conference, who were invited to meet later with the PM, "You're not going to believe that a world leader is actually like this."
As usual, after the event, there were stunned. Orban spent two hours with us, answering every question -- even particularly tough ones from a Polish journalist -- and was clearly loving it. I was never around Bill Clinton personally, but the things I read about how he was a natural politician -- it's at least as true of Viktor Orban. Last year, I was talking to a Fidesz politician about the PM, and he said there's not another politician in this country who can go from strategizing at the top level, to talking to country people at a farmer's market, and be utterly genuine in both places. I believe it. If he were on TV more in the United States, the view people have of Hungary would be totally different.