California - Mysterious shaking rattled the Central Coast late Wednesday morning.
It happened around 11:00 and was felt all the way from Santa Maria to Morro Bay.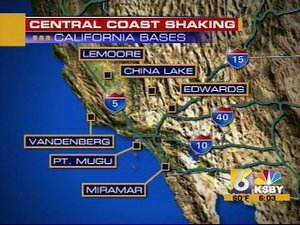 ©KSBY News
Some said it felt like a small earthquake. Others thought it may be another sonic boom.
Caltech and seismic experts at UC Santa Barbara says there was no earthquake in the region during that time frame, except for a couple small ones in the Paso Robles area.