A few years ago many people would never have heard of statins. Now more than five million Britons take the cholesterol-lowering drugs every day to prevent heart attacks and strokes.
But do they actually work for many of us? A new study has raised serious questions about whether they do - meanwhile,
other new evidence has linked ­statins with severe depression and suicide.
Statins have been hailed as 'wonder pills' by doctors and drug companies. They are prescribed to anyone in Britain who is believed to have more than a 20 per cent chance of having a heart attack or stroke over the next ten years. It is hoped that, by lowering their cholesterol, the patients' death risk will drop significantly.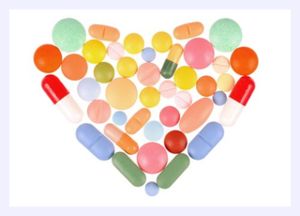 The trend for believing that any cholesterol at all is automatically bad has intensified to the point where growing numbers of patients are being prescribed statins even if their cholesterol levels come into the traditional categories of 'normal' or even 'low'.
A new study by a prestigious U.S. university calls all this into question.
The research suggests a great many people may not get any benefit from taking statins
- that's because it's our calcium levels, not cholesterol, that really matter, claim the researchers.