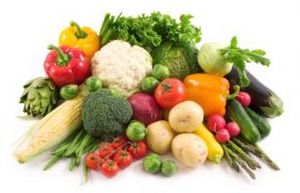 A recent literature review [
PDF
] by the U.K. Food Standards Agency concluded that organic foods offer no nutritional advantages to ones grown with conventional chemical agriculture.
The report quickly bounced around the media and the internet and has congealed into received wisdom. For example, in a
recent chat with readers
,
Washington Post
food politics columnist (and general policy writer) Ezra Klein engaged in the following exchange:
Santa Fe, N.M.: I saw a report today on a study finding that organic food isn't any healthier than conventional food. Is buying organic a waste of money, in your opinion?

Ezra Klein: Honestly? Yes. It's definitely not healthier, at least not according to any study I've seen. There's some argument that it's more environmentally friendly. But it's not something that I'm convinced is worth a premium. I'd rather buy from a local farm that uses some pesticides than a major producers who has gone organic.