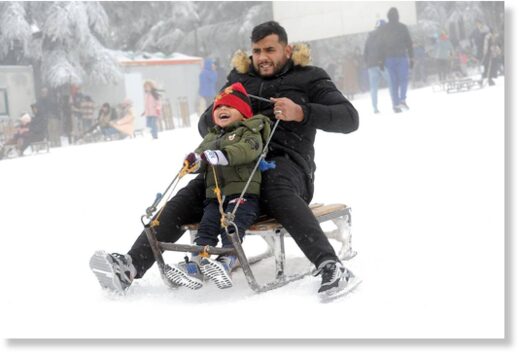 Algeria witnessed rare snowfall on Tuesday in a number of desert areas in the south-west of the country.
Images published by the Bechar province authorities on Facebook showed "Beni Ounif in white" as sand dunes acquired a blanket of snow.
This was the first heavy snowfall in the area since 2012.
Happy local residents have been sharing their own photos and video clips on social media.
The state-run Meteorological Office issued alerts on Monday morning of snowfall in Bechar in areas between 800 and 1,000 metres above sea level. Snow is expected to continue to fall on Thursday evening in other desert provinces, including Ghardaia, which is 700 km south of Algiers.