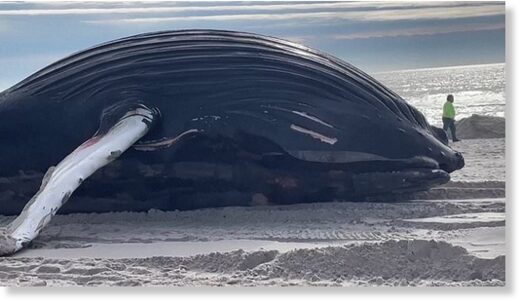 NOAA reports 178 humpback whale strandings across 13 Atlantic states since 2016
Another whale has washed up dead overnight,
making Monday's tragic discovery the 10th loss of the large water mammals in the past two months.
Officials were out on Long Island after a male humpback whale was spotted on Lido Beach before 7 a.m. He was dead by the time he was found.
Crowds gathering to catch the whale throughout the day prompted Hempstead Town crews to erect temporary fencing around the whale. He was so large, a backhoe was needed to move it away from the shore.