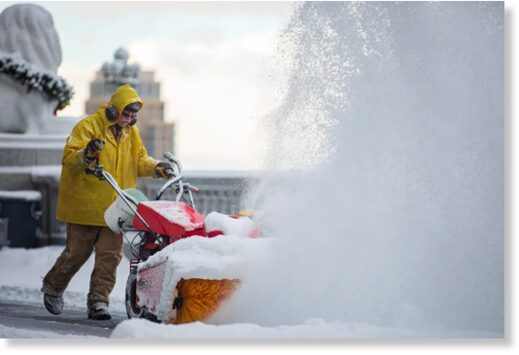 A storm that slammed Utah Thursday and lingered into Friday dumped over 2 feet of snow in some of the state's mountains, according to the National Weather Service.
The weather service lifted all remaining winter weather advisories and winter storm warnings Friday afternoon, as the storm moved eastward.
Heavy snow totals were reported across the state, especially in the mountains. Alta's Collins area and Brighton Crest in Salt Lake County each recorded 29 inches of snow between Wednesday evening and Friday night, according to weather service data published Saturday morning. Snowbird was among the other reporting sites areas that received at least 2 feet of snow.

Eagle Point Resort, farther south of the Wasatch Mountains, in Beaver County, received 26 inches of snow, as well.