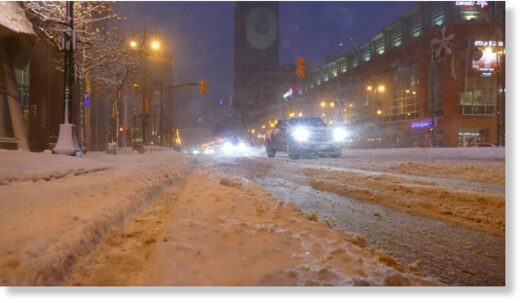 Thousands of people are still without power across southern Manitoba, and an overnight parking ban will be in place for some Winnipeg streets after the first wintry wallop of the season left part of the province covered in a thick layer of snow.
As of around 2:30 p.m. Friday, more than 1,400 people were still waiting for power to be restored, after it was knocked out by the sudden inclement weather over the past few days,
Manitoba Hydro's outage website said.
Meanwhile, people in Winnipeg will need to be careful where they park their cars overnight, after the city brought in an extended snow route parking ban that will kick in at midnight and continue through 7 a.m. on all designated snow routes.
The city said in a news release that parking ban will stay until it notifies the public that snow clearing is finished.