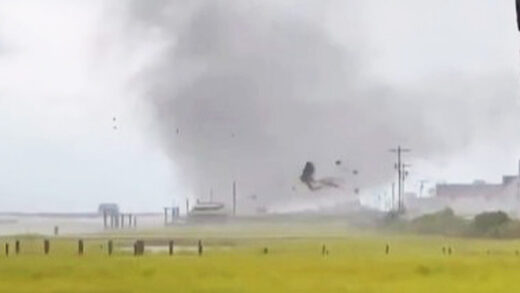 Waterspout touches down on small Maryland island, destroying several homes
A shocking waterspout
devastated
a small Maryland island on Thursday evening.
Videos show the tornado rapidly swirling over the Chesapeake Bay toward Smith Island.
Residents Katherine Donaway and Tiffanie Woutila, who took the videos, can be heard repeatedly shouting "Oh no!" as they watch the violent scene unfold in front of them. As the waterspout reached the island, debris can be seen flying up into the air as it made contact with a building.
Houses were pulverized and debris littered front lawns after the waterspout passed through the unassuming island.
No serious injuries have been reported yet.