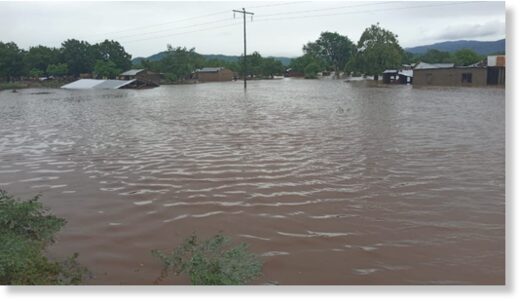 At least 70 people have now died after as a result of floods and severe weather in Madagascar, Mozambique and Malawi over the last few days. Flooding began after heavy rain in Madagascar on 17 January, and worsened after heavy rain brought by Tropical Storm Ana which passed over the countries from 22 January 2022.
Madagascar
Heavy rain affected areas of Analamanga Region in Madagascar, including the capital Antananarivo, several days before Tropical Storm Ana passed over the island. At least 10 fatalities were reported as of 19 January.
Since then the country's disaster management agency BNGRC reports that a total of 41 people have now died as a result of sever weather since 17 January 2022. Furthermore 110,394 people have been affected across 10 regions of the country
: Analamanga, Mangoro, Atsinanana, Boeny, Diana, Matsiatra Ambony, Sofia, Vakinankaratra, Analanjirofo and Itasy. Around 10,000 houses have been damaged and as of 26 January, 71,781 people had been displaced from their homes, including 55,859 in Analamanga.
BNGRC reported some people in areas of the capital and Analamanga had started to return to their homes after levels of the Ikopa and Sisaony rivers had started to fall.