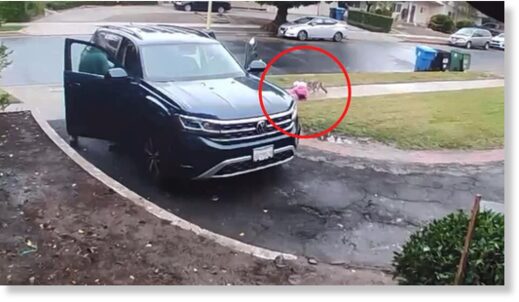 A terrifying sight for a parent as a young child was attacked by a coyote outside their Woodland Hills home.
The incident, which occurred Friday evening on Martha Street near Capistrano Avenue, was caught on surveillance cameras.
The child and her father got home, parked in the driveway and started to get out of the vehicle. As the father reaches into the car to grab something, the coyote comes along and appears to bite the toddler. The little girl screams and her father rushes to her side and the coyote starts backing away.
According to California Fish and Wildlife, they have received several calls regarding an aggressive coyote in the neighborhood weeks prior to this incident.