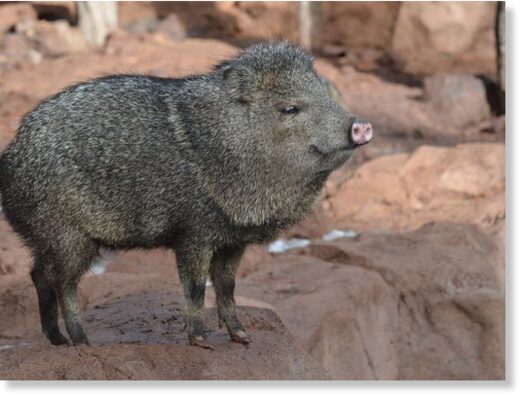 An unusual number of javelina attacks — four in as many weeks — in the Tucson suburb of Oro Valley has led officials to believe that someone in the area is illegally feeding the animals.
The first attack was Oct. 7 and the most recent was Monday, according to the Arizona Game and Fish Department. All of the attacks happened when a javelina suddenly charged people who were walking their dogs. Javelinas cannot tell the difference between a dog and a coyote, their natural prey, said Mark Hart, spokesman for the department.
"What's unusual about this is four attacks in rapid succession in the same community," Hart said.
One dog died from the attack and two more were injured, Hart said. The javelinas also bit two of the pet owners who attempted to intervene. While they don't typically bite humans, javelinas have large canine teeth that can deliver deep puncture wounds.