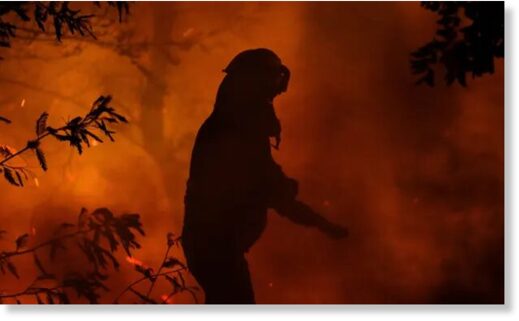 Chile's government has declared a widened state of emergency amid wildfires that have killed at least 13 people and consumed about 14,000 hectares (35,000 acres), as the South American country endures a summer heatwave across southern and central swaths of the country.
The interior minister, Carolina Toha, said on Friday morning the government had declared a catastrophe in the region of Biobío, joining its neighbouring region Ñuble, which President Gabriel Boric announced on Thursday evening, allowing the deployment of soldiers and additional resources.
Eleven people, including a firefighter, had died in the Biobío town of Santa Juana, local authorities said.
The agriculture minister, Esteban Valenzuela, also reported an emergency-support helicopter in the southern region of La Araucanía had crashed, killing the pilot and a mechanic.