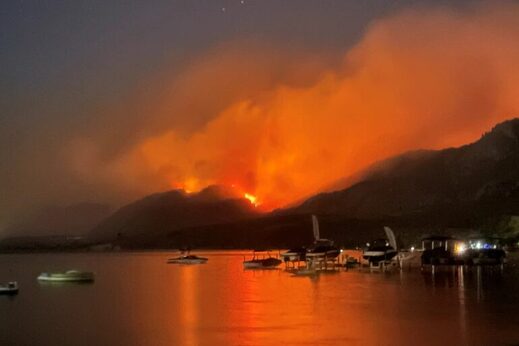 British Columbia is once again under a provincial state of emergency.
Public Safety Minister Mike Farnworth declared a state of emergency on Tuesday afternoon in response to ongoing
wildfires
burning across the province.
It will take effect at midnight, Tuesday, July 20.
The forecast in parts of the province calls for shifts in winds and weather, raising concerns that property evacuations could rise to a level not yet seen this fire season, the government said.
The province previously declared states of emergencies linked to fires in 2003, 2017 and 2018.
On July 1, 2021, B.C. concluded a 16-month state of emergency, by far the longest in the province's history, due to the
COVID-19 pandemic
.
The state of emergency is initially in effect for 14 days once issued and may be extended or rescinded as necessary.