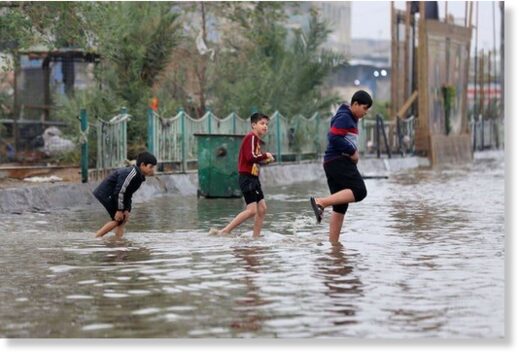 Municipality workers in Baghdad on Saturday worked to pump water out of flooded roads after torrential rains hit several areas in Iraq, the state-run Iraq News Agency reported.
The municipality said it has fully mobilized all its workers and was working at maximum capacity to drain the rainwater throughout the capital, in joint cooperation with a government team, the Ministry of Interior, and the Civil Defense.
Municipality spokesman Mohammed Al-Rubaie said the intensity of the rain has doubled in the last 45 days and
the meteorology directorate announced that it is falling at a rate of 70 millimeters per hour.

"It is rare for the capital, Baghdad, to be exposed to such an amount of rain," he said.