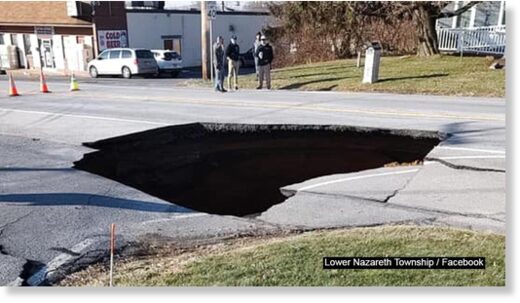 A large sinkhole is causing traffic troubles in part of Northampton County.
The sinkhole opened up on Route 191 in Lower Nazareth Township, the township said in a social media post on Wednesday.
Route 191 is closed between Newburg Road in Lower Nazareth Township and Brodhead Road in Bethlehem Township. That stretch sees more than 13,000 vehicles daily, PennDOT says.