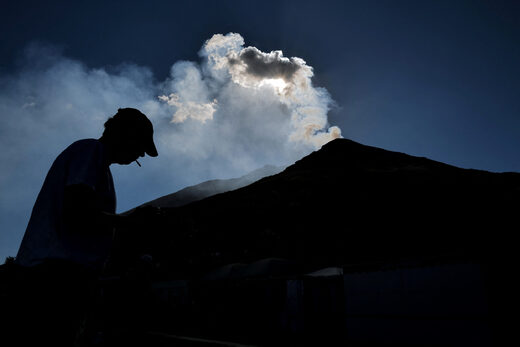 The Italian authorities have reported 4.6-magnitude earthquakes near the Aeolian Islands
Earthquakes and tsunami waves have been registered in the Tyrrhenian Sea off the coast of Sicily after a volcano violently erupted on the Italian island of Stromboli on Sunday.
According to Italy's National Institute of Geophysics and Volcanology (INGV), the tsunami was caused by the detachment of a large piece of the Sciara del Fuoco section of the Stromboli volcano, which slammed into the sea, creating tsunami waves one and a half meters high.
Sirens were triggered on the island to alert the population, but the civil protection department has said that no people were injured in the incident and reported that the property damage was
"insignificant,"
as the waves barely managed to reach the coast.