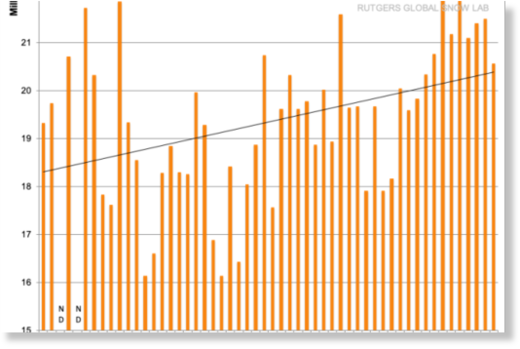 Dr. Frederick Seitz
: "I have never before witnessed a more disturbing corruption of the peer-review process than the events that led to this IPCC report."
Dr. Tom Segalstad
:
"The IPCC global warming model is not supported by the scientific data."
RECORD COLD GRIPS SIBERIA (-68.3F)
Last winter (2020-21) held historically cold across vast swathes of transcontinental Russia — it went down as northern/central Asia's '
longest and harshest' winter on record.
But now this year, the chill has started even earlier...
Extreme frosts have struck Siberia this week. A low of
-55.7C (-68.3F)
was observed in Delyankir on December 1.
Such a reading would be considered rare for January or February, let alone the first morning of December.
It's also one just 0.7C and 2.8C above the city's all time November and December low temperature records, respectively.