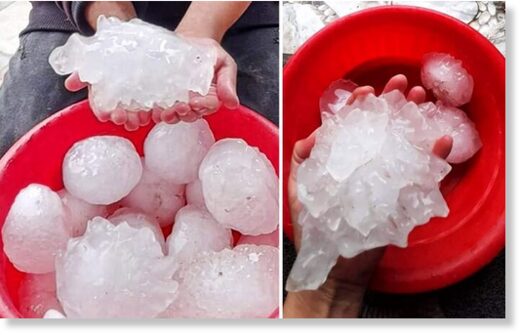 The capital of Libya, Tripoli has been hit by an unprecedented severe supercell storm on Tuesday, Oct 27th, 2020. The storm produced exceptionally large, *giant* hail,
possibly more than 8 inches (20 cm) in diameter.
The first reports indicate that hailstones could be one of the largest ever recorded on Earth!
Such hail size would definitely fit into the world's Top 3 giant hailstone events reported globally. Besides the Vivian (south Dakota) hailstorm from 2010 and the so-called 'gargantuan' hailstorm in Argentina in 2018.