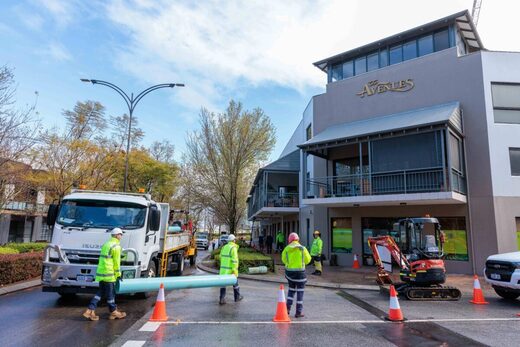 A Mercedes-Benz was swallowed by a sinkhole and submerged in water in Perth, Australia, around the evening on Sept. 18.
The luxury car was parked in the affluent suburb of Subiaco near a water main, which burst around 10 p.m. and began eroding the earth underneath the road.
Once the ground collapsed, the car and a park bench fell into the gaping hole and were fully submerged.