County firefighters rescued an 8-year-old boy from a storm drain outside a Crownsville church yesterday after he got stuck trying to retrieve a lost ball.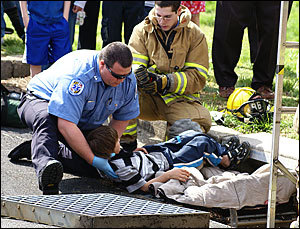 ©Eddie M. Harris/The Capital
A child was rescued by firefighters yesterday after he was partially stuck in a storm drain in front of South Shore Baptist Church on Herald Harbor Road at about 10:45 a.m. It took only a few minutes to free the 8-year-old.