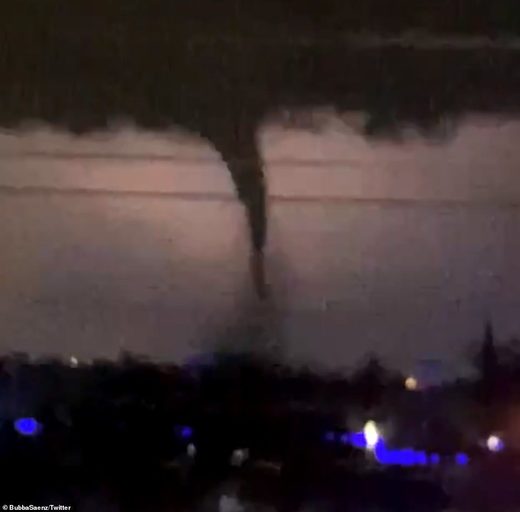 A violent tornado tore through Dallas on Sunday night, leveling buildings, tossing trailers and cutting power to thousands of homes.
A Tornado Watch was issued across most of North Texas as the weather phenomenon tore through the state with wind speeds of up to 111mph.
The National Weather Service confirmed that a twister touched down near Love Field Airport just before 9pm before moving approximately 17 miles northeast through the city as residents of Dallas and Ellis counties were warned to take shelter.
Social media was flooded with dramatic photos and videos of the tornado descending from the sky as users expressed shock over the sudden storm at the end of a sunny fall weekend.
NWS meteorologist Jason Godwin said the size and severity of the tornado won't be known until daylight comes Monday morning.
Local news outlets reported that several structures in North Dallas had been damaged, including a convenience store that collapsed when struck by unrelenting winds.
A clerk at the store reported that everyone who was inside the building made it out unscathed.