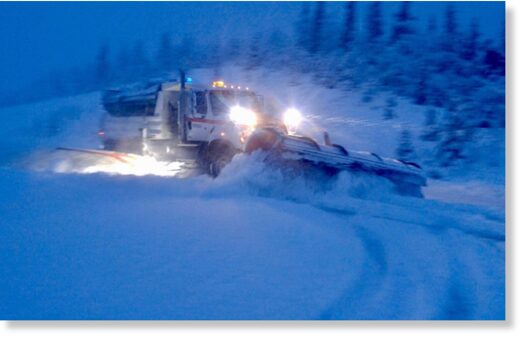 Alyeska Resort in Girdwood has started its snow season in jaw-dropping fashion.
Officially, Alaska's largest ski resort begins recording its annual snowfall on October 1, but this year historic falls hit earlier than usual with 13 inches "unofficially" settling on September 23:
For historical data consistency, we officially start recording our annual snowfall on October 1 each year. After the storm last night, we are unofficially sitting at 13" 😁 ⛄ pic.twitter.com/ifaCosrD1E

— Alyeska Resort (@resortalyeska) September 24, 2021
September's snowstorm was a mere taster of things to come.
Since that official start date of Oct 1, a whopping 136 inches (11.3 feet) of global warming goodness has accumulated at the top of the mountain (to Nov 1). Breaking down the numbers - data courtesy of alyeskaresort.com— 22 inches of that fell within the last 24 hours, with the 'snow depth' at the summit currently standing at an astonishing 67 inches.