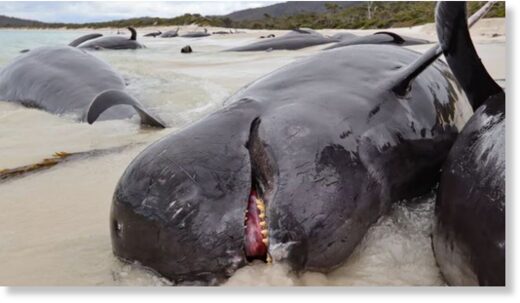 Chris Theobald has had many close encounters with wildlife around the world.
But the nature guide's latest interaction on Tasmania's east coast has left him devastated.
He along with two of his colleagues had travelled by boat to Bryans Beach, not far from the popular tourist destination of Wineglass Bay.
It was there they came across more than two dozen pilot whales lying in the shallows on Wednesday morning.
All of them were dead.
"It was pretty heart-wrenching," Mr Theobald said.