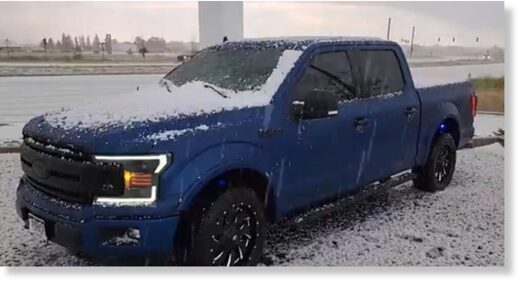 Hail: It's just like snow, but it hurts. One Colorado town found itself covered in so much hail following a Tuesday afternoon storm, that it was beginning to look a lot like Christmas — in September.
First snow of the season? Not quite. According to KDVR in Denver, the Colorado town of Falcon was covered in two inches of hail on Tuesday evening. So instead of soft, fluffy snowflakes, that's actually just hundreds of thousands (probably millions) of ice balls. That's right, I said 'ice balls.'
Meteorologist Brian Bledsoe said the hail was pea-to-dime size.