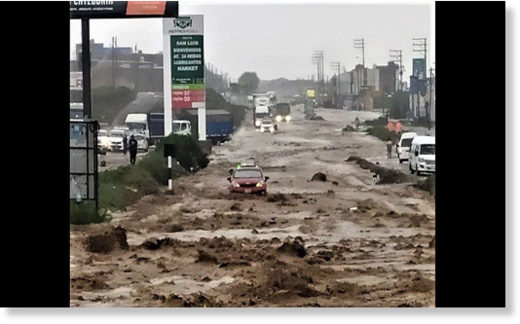 Days of heavy rain
triggered flooding and mudslides in Arequipa department in southern Peru.
The heavy rain began around 13 March, 2020, causing rivers and streams to break their banks, triggering mudslides and flooding.

Among the worst hit are areas in the north of the city of Arequipa, where streets were swamped in water, mud and debris.
Media report that at least 100 homes have been damaged and a bridge in the north of the city is in danger of collapse.
Residents in Sachaca district were asked to move away from a local stream that had broken its banks.