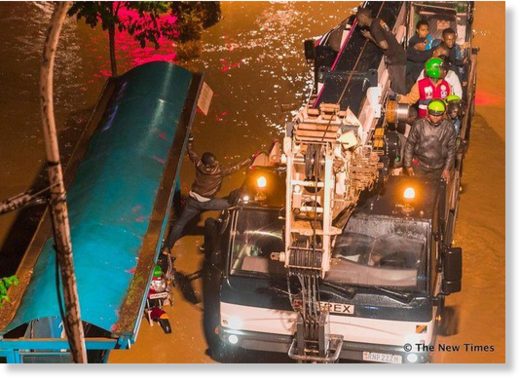 The Ministry of Emergency Management in Rwanda reports that heavy rainfall has caused severe material damages and loss of life.
Stormy weather from 02 to 03 February 2020 brought lightning strikes and heavy rain which triggered flooding and landslides in the capital, Kigali, along with other parts of the country.

According to the ministry's provisional update of 03 February, at least 13 people have died
, 2 people injured and 15 houses destroyed.
In areas around the capital in Kigali Province, 3 people died and one was injured after a landslide destroyed a house in Gikondo in Kicukiro district. Seven fatalities were reported after a landslide in Jali in Gasabo district. Twelve houses were destroyed in Nyarugenge district.