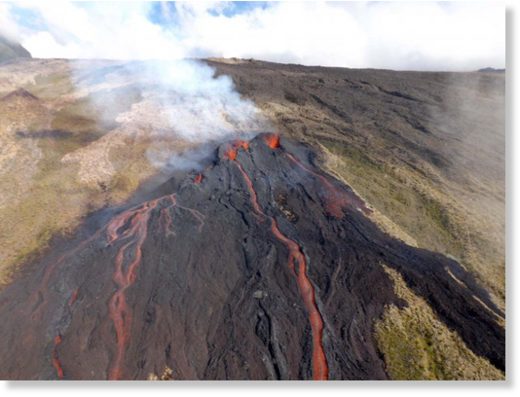 The erupting volcano has entered the fourth day of the eruption on Wednesday, August 14, after activity began after 4pm local time on Sunday.
Since the eruption started, two volcanic fissures split the mountain's east flank wide open, spewing rivers of lava towards the coast.
Aerial pictures of the volcano show bright streams of molten rock slowly making their way towards the coastal highway RN2.
Amateur volcanologists and witnesses to the incredible event were photographed watching the eruption along the same road.