Earth Changes
Vulnerability
YouTube
Sun, 30 May 2021 13:21 UTC
---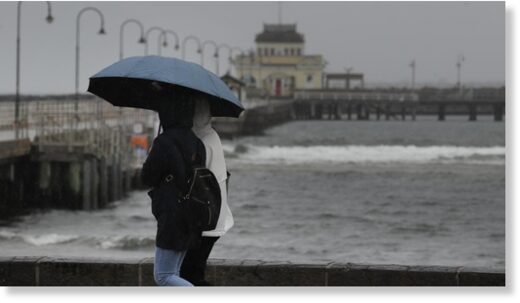 For some reason, the adelaide.com headlined that it was the coldest May morning in Melbourne in 70 years. You have to read almost to the bottom of the article before finding that it was the coldest May morning in Adelaide since 1927.
__________
From adelaiade.com
It was a frosty morning across southeast Australia, with many inland places plunging well below zero and Adelaide dipping to 3.5C — the equal coldest May morning since 1927.
Meanwhile, Melbourne shivered through its coldest May morning in more than 70 years, the Bureau of Meteorology said on Sunday.
Temperatures fell to 1.7C, which is the lowest for the city since mid last century.
---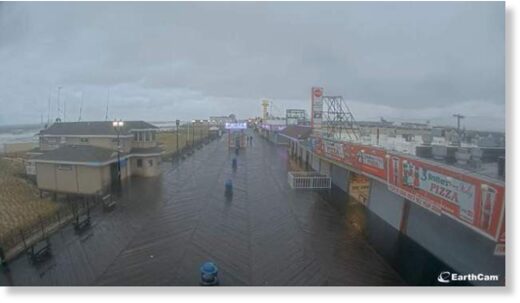 Dozens - more likely hundreds - of cold records were broken or shattered on Saturday.
Many locations broke daily low temperature records, while others shattered lowest daily high temperature records.
Some of these records for lowest high temperature dated back to the 1800s.
For some reason unfathomable to me, AccuWeather forces you to muddle through several rambling unimportant paragraphs before you get to the heart of this story, which is:
Record cold across a huge expanse of the northern tier
---
Richard Davies
Floodlist
Tue, 01 Jun 2021 12:16 UTC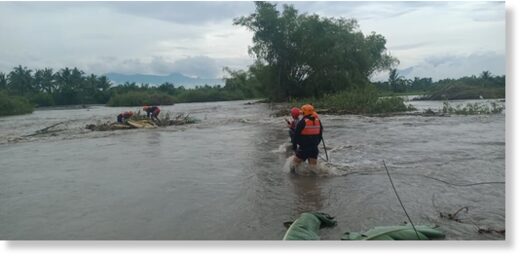 Tropical Depression Choi-Wan (local name 'Dante') intensified into a tropical storm on 31 May, 2021 as it entered the Philippines Area of Responsibility (PAR).
As of 01 June the centre of the storm was estimated at 125 km east-southeast of Guiuan in Eastern Samar. According to the Philippine Atmospheric, Geophysical and Astronomical Services Administration (PAGASA), Choi-Wan is forecast to make initial landfall over Eastern Samar or Leyte late 01 June or early 02 June (local time). The storm is forecast to maintain its strength prior to landfall. Choi-Wan may weaken into a tropical depression on 04 June and to a Low Pressure Area on 05 June. PAGASA warned of heavy rain, rough seas, storm surge and strong winds.
---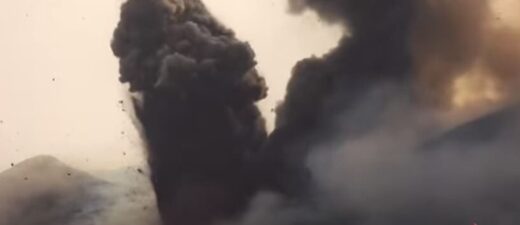 Sicily's Mount Etna erupted again in the early hours of Sunday morning, spewing lava and releasing thick plumes of ash. According to a statement by the National Institute for Geophysics and Volcanology, the explosions originated from Etna's southeastern crater.
The eruption plume reached a height of about six kilometres above sea level. There was no impact on the operations of the nearby Catania International Airport.
Etna is the largest of Italy's three active volcanoes, which also include Stromboli, on the Sicilian island of the same name, and Vesuvius near Naples, which last erupted in 1944.
Etna is a popular tourist destination attracting hikers eager to see its extraordinary lava flows, which glow orange at night.
---
Ana Mano, Roberto Samora
Reuters
Sat, 29 May 2021 13:12 UTC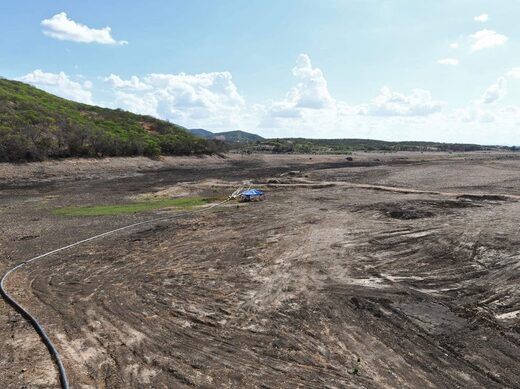 Brazil's government agencies warned of droughts this week as the country faces its worst dry spell in 91 years, increasing fears of energy rationing, hitting hydroelectric power generation and agriculture while raising the risk of Amazon fires.
Late on Thursday, the Electricity Sector Monitoring Committee (CMSE), which is linked to Brazil's Mines and Energy Ministry, recommended that the water regulator ANA recognize a state of "water scarcity," after a prolonged drought hit Central and Southern parts of Brazil along the Paraná river basin.
Separately, a weather monitoring agency linked to the Agriculture Ministry issued its first "emergency drought alert" for June to September, saying rains are likely to remain scarce in five Brazilian states during that period.
The lack of rain across much of Brazil has negative implications for grain cultivation, livestock and electricity generation, as Brazil relies heavily on hydro dams for its power. The dry weather
could lead to severe fires
in the Amazon rainforest and Pantanal wetlands, scientists said.
---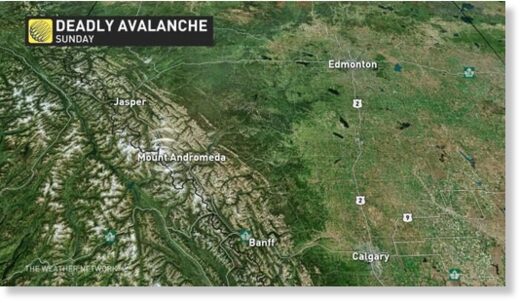 Outdoor enthusiasts encouraged to always be prepared after weekend avalanche kills two near Jasper.
Two people are dead after a "slab avalanche" occurred Sunday morning near Jasper, Alta, according to Parks Canada. Officials said the avalanche happened on Mount Andromeda in the Columbia Icefield, a mountain known as a popular climbing destination.
Emergency services received reports of the avalanche at around 8:30 a.m. on Sunday, and two people were found dead by the search and rescue teams that were dispatched.
---
Richard Davies
Floodlist
Mon, 31 May 2021 15:22 UTC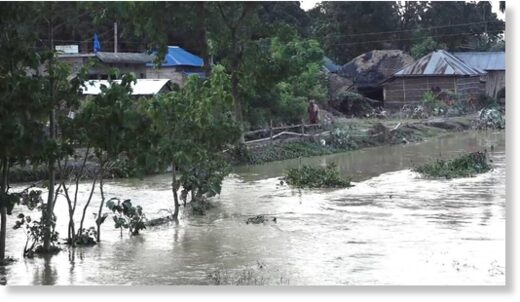 Heavy rain dover the last few days, including rain in the wake of Cyclone Yaas, has triggered flooding and landslides in parts of Nepal, where at least 4 people have died.
According to figures from Nepal's National Disaster Risk Reduction and Management Authority (NDRRMA), 3 people died after heavy rainfall caused damage in Chautara in Naubahini Rural Municipality, Pyuthan District on 22 May 2021. At least 1 house was destroyed.
Flash floods damaged dozens of homes and other buildings in Chame Rural Municipality, Manang District on 28 May. Two homes were destroyed in a landslide in Phidim Municipality, Panchthar after heavy rain on the same day.
Another fatality occurred in Vyas Municipality, Tanahu District after heavy rain triggered a landslide on 29 May, destroying a house.
---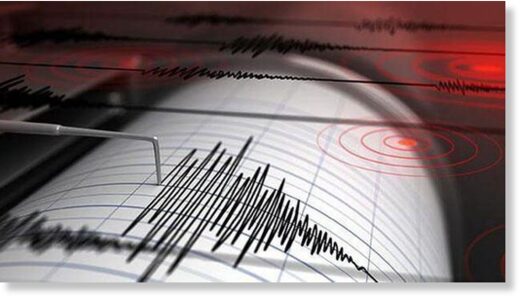 An earthquake with a magnitude of 6.1 centered under the Talkeetna Mountains in the Matanuska-Susitna Borough shook Southcentral Alaska on Sunday evening.
The quake hit just before 11 p.m. and was centered about 60 miles east of Talkeetna and around 100 miles northeast of Anchorage, according to the Alaska Earthquake Center. It was centered at a depth of about 27 miles. the center reported.
The USGS initially reported the preliminary magnitude as 6.0 and later adjusted the magnitude to 6.1 after review.
The earthquake was felt from Homer to Fairbanks, and was felt especially strongly the Mat-Su and Anchorage areas. ADN readers on Facebook described items falling off shelves, and many described rolling motion.
---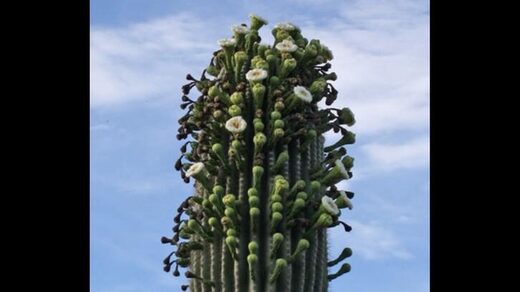 A hint of crazy things to come may be playing out in the Arizona desert — and it involves a giant species of cactus.
Saguaros, which can
live for centuries
and grow to nearly 80 feet, have erupted in spring
blooms that are spreading
far beyond the norm.
It's almost as if the plants are breaking out in a rash of blooms.
This is happening in the Sonoran Desert and experts suspect it may be an example of how the warming environment is impacting even the oldest of plants.
Comment:
Erratic seasons, extreme weather events and overall global cooling are signs that something much greater is afoot on our planet:
And check out SOTT Radio's:
---