Hong Kong - A mega-tsunami struck southeast Asia 700 years ago rivaling the deadly one in 2004, two teams of geologists said after finding sedimentary evidence in coastal marshes.
Researchers in Thailand and Indonesia wrote in two articles in
Nature
magazine that the tsunami hit around 1400, long before historical records of earthquakes in the region began.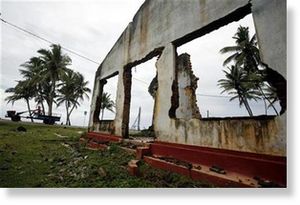 "Tsunamis are something we never experienced before and after 2004, people thought it was something we would never experience again," Kruawun Jankaew of Thailand's Chulalongkorn University told Reuters by telephone.