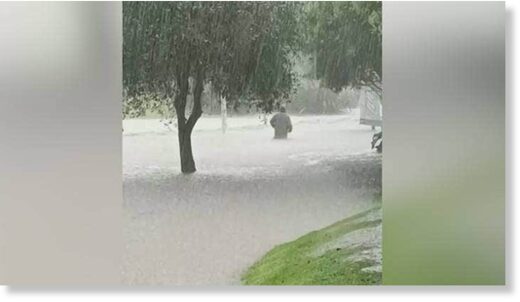 Waihī Beach residents were evacuated on Monday afternoon after "widespread flooding" that a local councillor said was the highest he'd ever seen.
Civil Defence duty manager Peter Watson said on Monday night that nine people who had been evacuated had been moved to self-contained units in a motorcamp near Bowentown.
Three were from elderly housing units which were flooded, the rest of the residents from the units had found somewhere to stay with family or friends, Watson said.