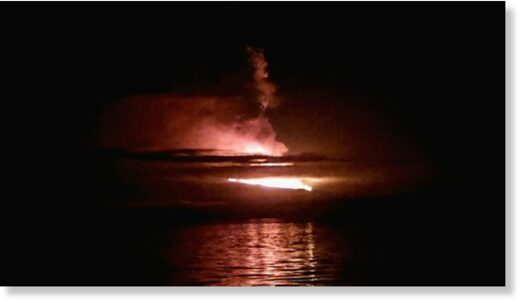 The tallest volcano in the Galapagos Islands has erupted, spewing lava and clouds of ash over the Pacific Ocean.
The Wolf Volcano, situated on Isabela Island, sent gas and ash around 3,793 metres (12,444ft) above sea level following the eruption, Ecuador's Geophysical Institute said.
Beginning just before midnight on Wednesday, the explosion caused lava to flow down the southern and southeastern flanks of the volcano, which is also known as Mount Whiton.
There was no immediate danger to populated areas located on the opposite side of the island, which is the largest in the Galapagos chain.