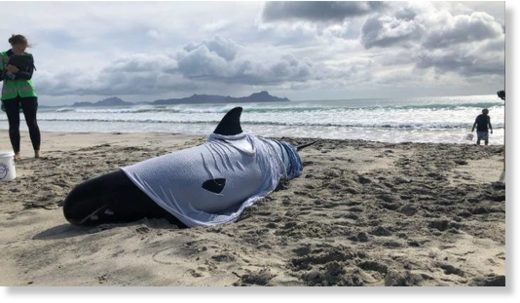 Three pygmy killer whales have died after a small pod was stranded onshore at a Northland beach overnight, less than a day after another stranded whale died.
Four whales were found on Waipu beach about 6pm Monday and reported to Project Jonah and the Department of Conservation. One of the pygmy whales had to be euthanised on Monday night, with two more following close to eleven on Tuesday morning as they were too ill to be saved. The fourth whale is still believed to have been successfully re-floated and in the ocean.
DoC spokeswoman Abi Monteith said local iwi will now decide what to do with the whales. They will either be cleansed, buried or passed on for scientific research.