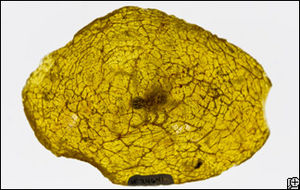 If it seems like
spiders
, scorpions, ticks and mites have been around forever, it's because they nearly have, according to new genetic research that found
these arachnids
first emerged at least 400 to 450 million years ago.
The study, published in the latest issue of
Experimental and Applied Acarology
, extends the known world presence of these creepy crawlies by over 200 million years. The oldest fossil spider is 125 to 135 million years old, while the oldest
fossil scorpion
is around 200 million years old.