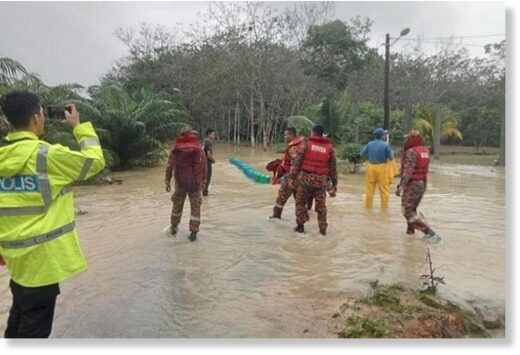 The number of flood victims seeking shelter in relief centres in Johor state rose to 1,093 in the late afternoon on Tuesday, as several districts were inundated with rising river waters amid the heavy rain. Johor's State Disaster Management Committee had earlier said some 422 victims were forced to move to relief centres.
Most of the victims were from the northern district of Segamat, with 975 people from 273 families placed at eight relief centres, officials said.
Other districts hit by the flood were in Kluang in central Johor and Kota Tinggi in the east of the Malaysian state. Many of the victims were villagers who live close to
rivers that have overflowed their banks after days of non-stop rains.