Something unusual is happening to the tail of
Comet ZTF
(C/2022 E3). It's being disconnected. The break is inset in this picture taken by Austrian astrophotographer Michael Jaeger on Jan. 17th: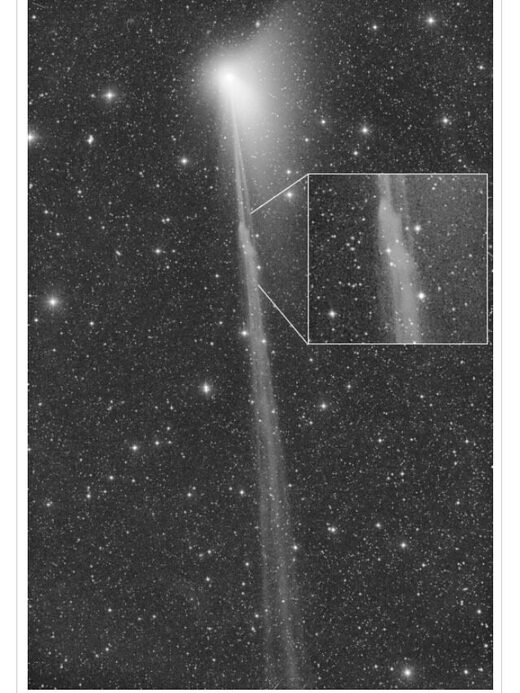 This is a
disconnection event
: A piece of Comet ZTF's tail has been pinched off and
is being carried away by the solar wind
.
Blame space weather.
CMEs hitting comets can cause magnetic reconnection in comet tails, sometimes ripping them off entirely
. NASA's STEREO-A spacecraft watched this happen to Comet Encke in April 2007:
movie
.
This month, multiple CMEs have swept past Comet ZTF as a result of surging solar activity. One of them is responsible for the disconnection event.
Soon, we'll get a better look. Comet ZTF is approaching Earth for a close encounter (0.28 AU) on Feb. 1st. Between now and then,
the comet's brightness
will cross the threshold of naked-eye visibility, possibly peaking at magnitude +5. CME effects will be increasingly visible as the comet approaches
. Stay tuned!