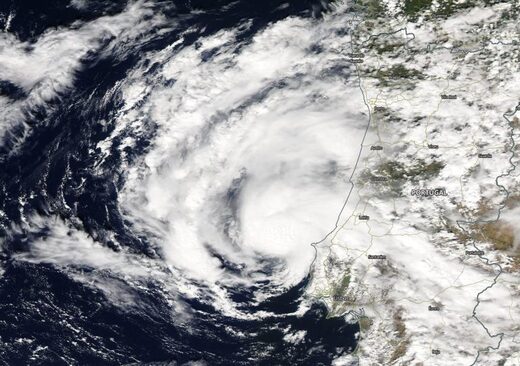 The first ever subtropical storm has been recorded in an occurrence described by meteorologists as a "historic fact".
According to weather experts, subtropical storm Alpha, which barrelled along the Portuguese coast and through some parts of Spain last weekend, was the first event of its kind to be registered since weather records began.
This was first put forward by Spanish meteorologists and later confirmed by the Portuguese Met Office (IPMA).
In some cases along the Portuguese coast, particularly the stretches along the Algarve and up to Lisbon, entire beaches were consumed by rapid rises in sea levels, while winds of up to 100km/h were registered in some inland locations.
On 18 September, 522 occurrences were registered by civil protection authorities due to strong rain and wind which wreaked havoc in various parts of the country.
The early hours of 19 September were calmer, but the Civil Protection service still registered 33 occurrences, mostly associated to falling trees, flooding, toppling structures and tidal surges in coastal areas.