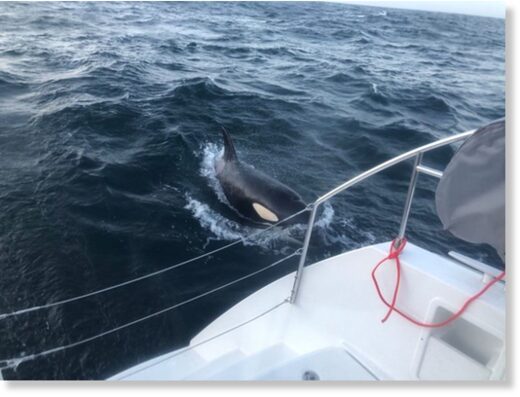 A British yacht captain said a pod of orcas repeatedly rammed his boat for two hours off the coast of Portugal last month,
the latest of more than 40 unexplained killer whale attacks on vessels off the Iberian coast in the last six months.
"I don't frighten easily and
this was terrifying,
" British sailor David Smith told the BBC last week.
Smith and his crew were delivering a 45-foot yacht to a new location for a client when the pod of six or seven killer whales began ramming the underside of the vessel.
"It was continuous," Smith said. "I think there were six or seven animals, but it seemed like the juvenile ones — the smaller ones — were most active. They seemed to be going for the rudder" — typical of what others have reported in the string of attacks.