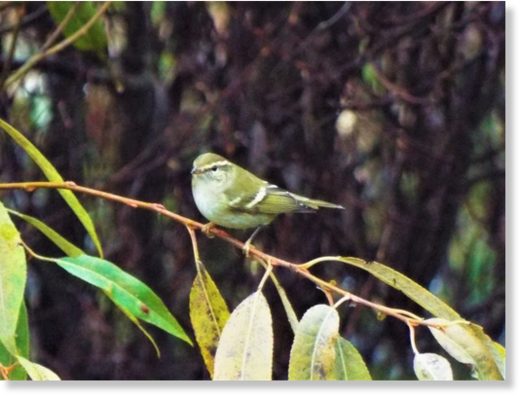 Birding enthusiasts were aflutter in Saanich's Panama Flats Saturday morning hoping to catch a glimpse of a rare warbler never before seen in Canada.
Upwards of 50 people flocked to the park with binoculars around their necks and telephoto lenses at the ready for a shot of the yellow-browed warbler. Some came from the Lower Mainland, Washington State and even California, though none travelled quite as far as the bird, which is a migrant from Asia.
The migratory warbler typically spends its winters in the tropical climates of South Asia and Southeast Asia, and sometimes in Western Europe.